We have defined a pattern catalog of interrelated patterns, a so-called pattern language. Such a pattern language enables developers to reuse different design elements. Presenting engineering concepts in terms of interrelated patterns enables developers to explore the relationship between different design elements and simplifies an understanding of the trade-offs involved in different modeling, verification and implementation choices.
To support the full development life cycle and to be usable for developers who are not already expert in the development life cycle for ensembles EDLC and the various technologies developed by ASCENS, we have included patterns at different levels of abstraction so that the pattern catalog can also serve as introduction to certain development techniques. We started identifying adaptation and awareness patterns, one of the undoubtedly most important and unique design aspects of ensembles, but our catalog also includes among others architectural, cooperation, coordination, knowledge and conceptual patterns. This categories are neither exhaustive nor disjoint.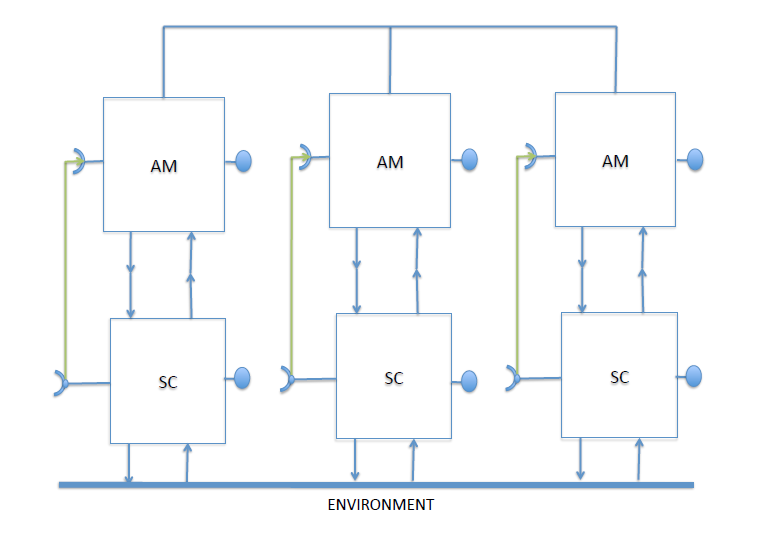 The pattern catalog was implemented as an online application providing the description of the patterns, linkages between patterns and a visualization of these interrelationships.

Last Updated on Wednesday, 15 March 2017 00:07