The Ensemble Development Life Cycle (EDLC) describes how to develop Ensembles, that is, distributed systems which exhibit self-* properties. As indicated on the EDLC page, the life cycle comprises a "double-wheel" and two "arrows" between the wheels providing three different feedback loops: (1) at design time, (2) at runtime and (3) between the two of them.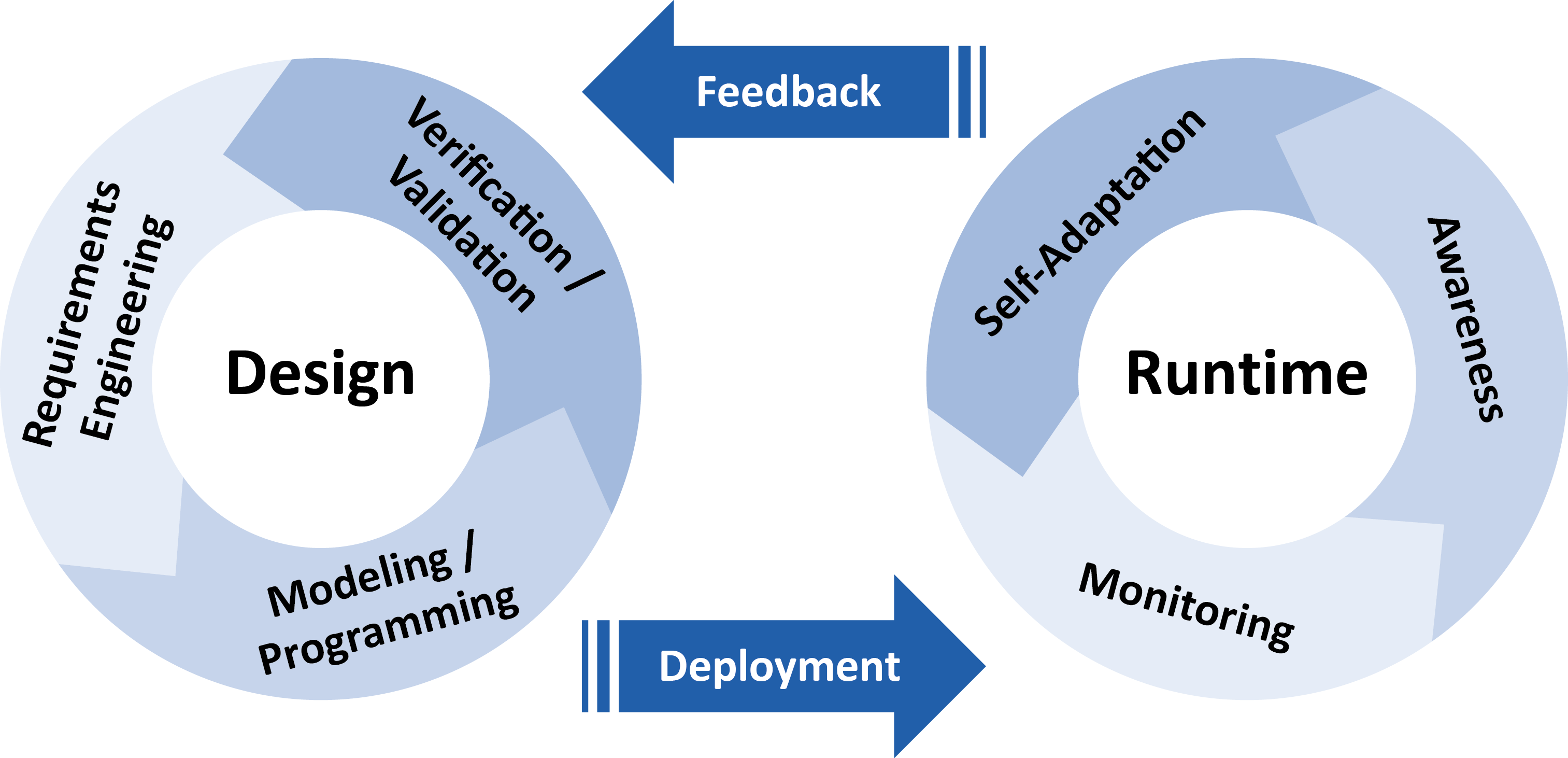 Each of the ASCENS tools can be associated with one or more of the phases within this life cycle and are supposed to be used in the order that the EDLC prescribes as in the above picture.
In the following table, we list the tools along with the phases in which they can be used, and the case study in which they have been applied.
See the individual tool pages for instructions on how to use the tool inside the relevant phase.

Last Updated on Friday, 27 March 2015 08:59